Hotel Capitol wins 2020 Tripadvisor Traveller's Choice Award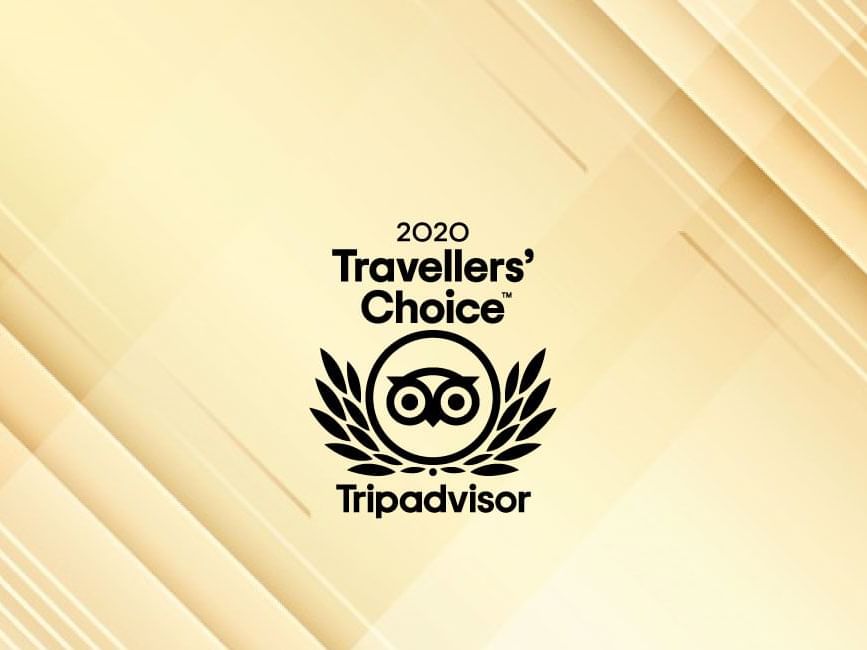 Press Release
For Immediate Release

5 August 2020

HOTEL CAPITOL KUALA LUMPUR WINS 2020 TRIPADVISOR TRAVELLER'S CHOICE AWARD

Federal Hotels International (FHI) is proud to announce that Hotel Capitol Kuala Lumpur has been recognized as Winners of TripAdvisor 2020 Traveller's Choice Awards.

Ms. Ooi Lee Ping, Director of Group Marketing, & Business Development and Operations of Federal Hotels International, said: "Federal Hotels International (FHI) is very proud that Hotel Capitol Kuala Lumpur under the FHI Flagship have both been given this distinguished recognition. This TripAdvisor's coveted award programme celebrates travelers' favourite hotels, restaurants and airlines around the world. Winners are calculated based on the quality and quantity of the millions of reviews, opinions and ratings collected on TripAdvisor in 2019, prior to the pandemic. By consistently receiving travellers' feedback, Hotel Capitol Kuala Lumpur has been placed in the top 10% of hospitality businesses around the globe. We are greatly honoured and thrilled to have received this award during this challenging time of the year for travel and hospitality, and this is a great recognition for our group and indeed a testimony to our dedicated management and staff's continuous commitment, efforts, and team spirit in providing the very best in product, warm Malaysian hospitality, courteous service, and a truly memorable tourism experience to tourists visiting Kuala Lumpur. Winning this distinguished award has given our management and staff a tremendous boost and will serve as an inspiration for our team to continue to strive to promote Kuala Lumpur as the preferred international holiday and shopping destination. This recognition has further solidified that Federal Hotels International Group of Hotels in Kuala Lumpur and Sydney, are dedicated to continuously providing our guests with good quality accommodation and warm gracious service they expect from the FHI brand. We hope that guests, who stay in a FHI Hotel for business or leisure will continue to remember our Hotels for their future travel plans and become our loyal customer for life."

Federal Hotels International Sdn Bhd (FHI)
Federal Hotels International has over six decades of experience in hospitality, Federal Hotels International currently manages The Federal Kuala Lumpur, Hotel Capitol Kuala Lumpur, Tribeca Serviced Suites Bukit Bintang Kuala Lumpur as well as The Grace Hotel Sydney. You will find that each of our Hotels & Suites are located in the heart of each City's most sensational locations and will suit your every need from business to leisure weekend getaways, within the pulse of the best shopping, entertainment and gourmet offerings. Our Kuala Lumpur hotels are within 2-3 minute walk from Bukit Bintang MRT Station; and 5-minute walk to Bukit Bintang and Imbi Monorail Stations. Tribeca Serviced Suites is 10-minute walk to the Bukit Bintang MRT Station; a 12-minute walk to Tun Razak Exchange (TRX) MRT Station; and 12-minute walk to the Bukit Bintang and Imbi Monorail Stations. All are located in sensational locations, in the heart of everything. From within the heart of the cities' Central Business Districts to the pulse of the best shopping, entertainment and gourmet paradise, you'll find a FHI hotel to suit your every accommodation need. Whether for business, a short weekend 'Shop N Shop' breakaway, or just simple rest & relax holiday; you will be assured our fine collection of hotels – with our trademark FHI hospitality of friendly faces, gentle charms and warm Asian hospitality – will welcome you to experience a meaningful, enjoyable and truly sensational stay.
Hotel CaPITOL Kuala Lumpur –
In the Heart of Bukit Bintang. In the Heart of Everything
Winner of 2020 Tripadvisor Traveller's Choice Award
Gold Winner of the 2017 Kuala Lumpur Mayor's Tourism Awards in the 3-Star Hotel category
Winner of TripAdvisor Certificate of Excellence Award 2012
Winner of the 2011 Kuala Lumpur Mayor's Tourism Award for Excellence in the 3-Star Hotel category
Recipient of the Minister of Human Resources Awards 2007 and 2002.
Winner of the Malaysian Interior Design Award 1999 for Excellence in the Hotels & Hospitality Category.
Listed as one of the Best Hotels on the Formula 1 Circuit in Condé Nast Traveller May 2001, UK Edition.

A smart and contemporary hotel perfectly located in Kuala Lumpur or popularly known as KL's finest shopping, dining and entertainment hub. It has also won over many fans with its refreshing and innovative service and product. Adjacent to bbpark, ten of KL's major shopping malls, Times Square and Bintang Walk, are also within walking distance.
Hotel Capitol Kuala Lumpur has 235 sleek and very comfortable guest rooms with modern conveniences including the spacious corner rooms which come with dazzling views of the City skyline. 10Rooms occupy the 19th and 20th floors of the 1999 Malaysian Interior Design Award-winning Hotel Capitol, offer guests who appreciate the modernity of metropolitan Kuala Lumpur. Each of the 10 rooms is unique both in size, layout and décor. The only features they have in common are luxurious comfort, a cool, contemporary ambience and spectacular views of the city.
Great food, cosy ambience and friendly people in smart and modern surroundings at Be Be's Kitchen & Bar and Café Rasa. Be Be's Kitchen & Bar is an elegant restaurant offering and innovative cuisine for breakfast. Have a glass of wine, sip a cup of cappuccino or latte, enjoy a delightful lunch or savour a delicious dinner at Café Rasa, our Hotel sidewalk café overlooking the boulevard of Plaza Low Yat Shopping Centre, adjacent to bbpark, the place to be for dining, entertainment and fun.
Plaza Low Yat, KL's Tech lifestyle mall or popularly known as KL's IT Speciality Shopping Centre is just within a stone throw distance from Hotel Capitol Kuala Lumpur.
The hotel is within 15 minutes drive from KLCAT at KL Sentral Station 55 minutes' drive to Kuala Lumpur International Airport(KLIA) & KLIA2; and 45 minutes' drive to Subang Skypark Terminal.
Tel: 603-21437000
Email: rsvn@capitol.com.my
Visit our website www.fhihotels.com